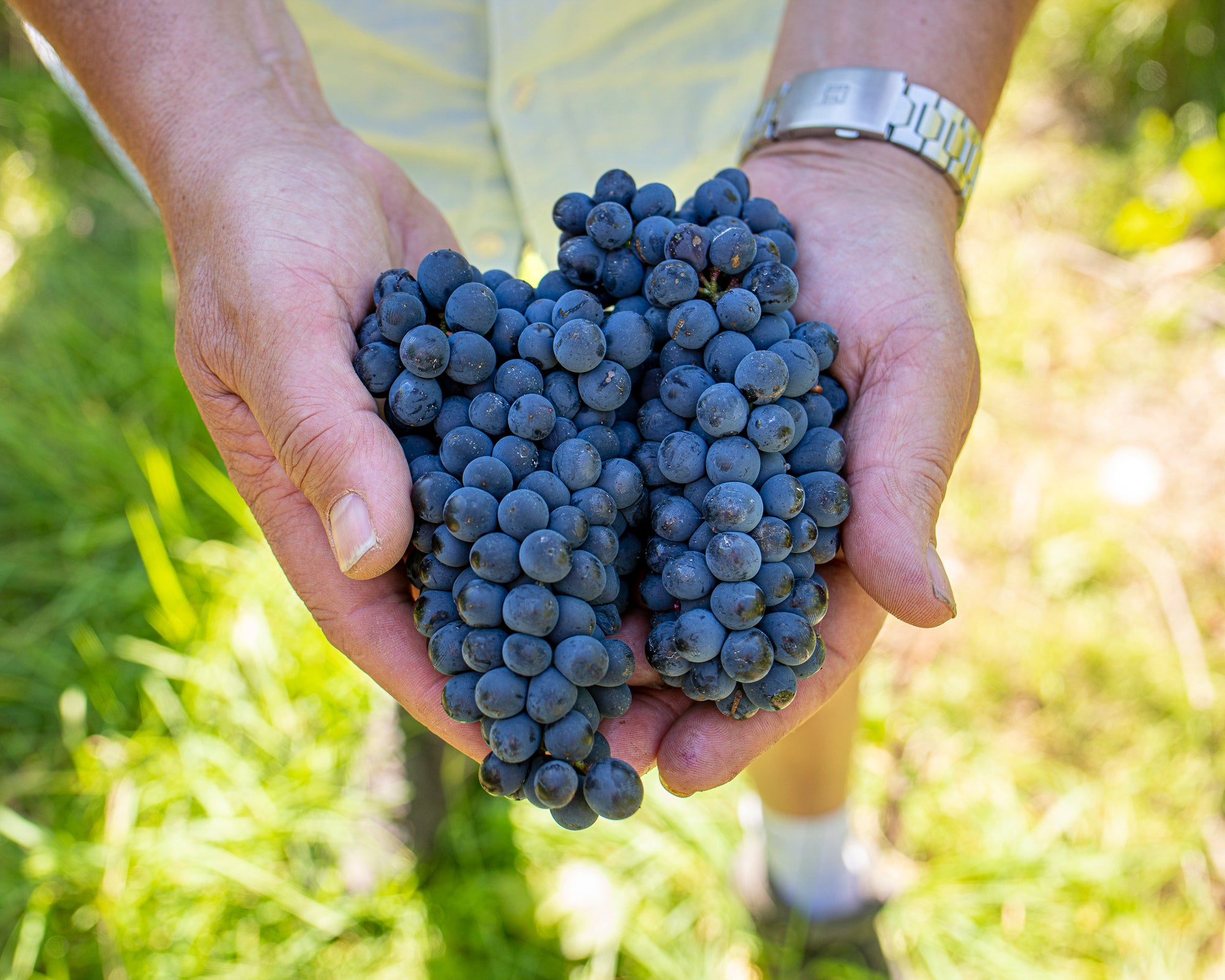 Sauvignon Blanc and Pinot Noir flourish in our singular terroirs
Each of our wines is a celebration of these two extraordinary grape varieties.
When searching for the perfect place to expand their operation, the family knew that they wanted to continue to discover new facets of the two varietals they were most passionate about and which form the base of the appellation status in Sancerre: Sauvignon Blanc and Pinot Noir.
Luckily, these varieties flourish here in Marlborough. The cool-climate region is characterised by low rainfall and consistently high sunshine hours, as well as large diurnal temperature shifts during the ripening period. Each of these factors contributes to building the characteristic flavour and intensity of Clos Henri Sauvignon Blanc and Pinot Noir.
Mineral, Exuberant, Intense
sauvignon blanc

Distinguished by its natural high acidity, Sauvignon Blanc adapts to its terroir like a chameleon, proudly celebrating the individual characteristics of its soils.

Sauvignon Blanc grown on our Otira Glacial Stones expresses a tension and minerality reminiscent of those from Sancerre, while our Waimaunga Windblown Clays Sauvignon Blanc celebrates its terroir with generosity, fruit and salinity.
Delicate and Capricious
Pinot noir
Pinot Noir expresses many nuances, depending on its terroir. It can vary enormously, but its essential characteristic is its charm. It dances on the palate, rather than overpowering it, giving life to wines that are delicious and which stand out for their freshness. Pinot Noir from our Waimaunga Windblown Clays show enormous intensity and generosity.